Selling or Renting Your Current Home
Selling Your Home under an IRS Authorized Relocation Program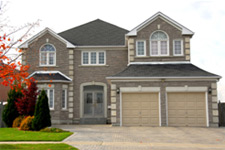 If OneWorld Relocation has been chosen as your relocation provider, the key to a successful relocation is getting involved with us as early as possible in the process.

OneWorld will work with you in marketing, selling and closing escrow of your origin residence depending on the type of relocation home sale program your company has authorized.
Administrative fees, and reasonable and customary costs associated with the sale of your home will typically be paid under most relocation home sale programs. An example of such expenses are:

Real Estate Broker Commission, Escrow Fees, Recording Fees, Notary Fees, Title Search, Tax Stamps, State or Local transfer taxes, Deed Preparation, Title Insurance, Survey Fees and Attorney Fees. And other locally required closing expenses in the sale of the home with the exception of any prorated amounts.



Prorations, Points, Dues Owed, Interest are typically Ineligible items for reimbursement under most home sale programs. An example of such expenses are:

Discount Points, Loan Origination Fee, Prepaid Interest, Mortgage Insurance Premium, Hazard Insurance Premium, Flood Insurance Premium, Hazard Insurance, Mortgage Insurance, Property Taxes, Annual Assessments, Flood Insurance, Utility Pro Rations, Homeowner Association Dues Or Fees, Mansion Tax if applicable.
Benefits to the Employee when utilizing OneWorld Relocation:
Provides expert, objective guidance and support throughout the complexity of closing.
Use of OWR and its Title Partner Firm eliminates the need in many cases to secure a local attorney.
Eliminates the need to attend the closing -- all activities are arranged by phone or mail.
Provides for proceeds of sales to be received quickly.
Reduces time and hassle during a stressful period.
Eliminates the need to submit closing cost reimbursement request to company.
Provides tax-free benefits (strict guidelines apply).
Provides assurance that employee's best interests are met.
Benefits to the Corporate Client when utilizing OneWorld Relocation:
Objective administrative management to ensure that the best interests of the employee and company are met.
Less time off work for increased productivity.
Maximizes cost efficiency by eliminating trips back to attend closings.
Lowers or eliminates gross-up expenses.
Streamlines company expense reimbursement and reporting processes.
Built in audit service ensures proper expense detail of company payments.
Easy to implement with value returned immediately.
Please discuss the latest IRS Guidelines to ensure your home can be sold under a Relocation Home Sale Program.
1575 Pine Ridge Rd, Suite 16, Naples, FL 34109 - Ph: 877-391-7770
FOLLOW US ON
Recommended by: