Tips for a Successful Relocation

Please note that we keep the following Tips and Suggestions current, however procedures and laws do change often or at the discretion of any specific government employee. OneWorld cannot be held responsible for any changes at any time that differs from the most current information listed below. 10/08
---
Protecting Your Identity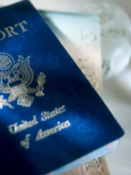 Once you have a new home number, you might want to register your new number at the U.S. Government's DO NOT CALL LIST: Click Here for Do Not Call List. This registration will prohibit solicitors from being legally allowed to contact you randomly for sales, advertisements, surveys, etc.

Never give out any personal information on the phone if a solicitor does get through to you. You should say "no thank you" and hang up. Or, if you really believe it is a legatine phone call, you could simply tell them that they may mail something to you and then hang up. If it is a legitimate phone call, the caller would already know your mailing address – and therefore, you should not give it.

Keep your passwords in a secret location in cryption. Especially any password that corresponds to your ATM Banking card in a secret and separate location from the card itself.

Keep a list of credit card numbers in cryption in a secret location in the slim event your wallet or purse gets stolen. Along with each card number, keep the customer service number so that you can call each company to report the card stolen.




---
Driver Licenses

Many states have reciprocity and alleviate the need to start the arduous testing process from scratch. Please speak with your OneWorld Relocation Specialist if your origin and destination are reciprocal.



New York bound transferees: New York State Driver License Bureau

Once you arrive into the state of New York, and become a resident, you have 30-days to apply for a New York State Driver's License.

New York will ask you to pass a vision and written test in order to obtain your learners permit. You will be required to complete a 5-hour pre-licensing course and then pass a road test in order to get your license.

Canadian nationals are the only country to have reciprocity and therefore, get their testing waived.
California bound transferees: California Driver License Bureau

California is one of the more strict states in licensing procedures. The state requires that all new long term permanent residents obtain a California state license within 10-days of establishing residency. However, there is also no known penalty for not applying for a driver's license within 10-days.
Washington bound transferees: Washington State Motor Vehicle Bureau

The DOL (Department of Licensing) in state of Washington changed their policy recently to mandate a 30 day ruling on new residents, reduced from twelve months. However, when you apply for your first Washington State driver license, instruction permit, or ID card, you must prove you have a Washington State residential address and they will not accept a lease or a bank statement as part of the proof! Please ask your OneWorld Specialist what you can show as approved residency requirement.
Florida bound transferees: Florida Dept of Motor Vehicles

As of October 1, 2008, Florida now requires a social security number along with all of the other standard documentation in order to receive a driver license. In the past, a Social Security number was not required.
New Jersey bound transferees: New Jersey Motor Vehicle Bureau

The Department of Motor Vehicles is called the New Jersey Motor Vehicle Commission or the (MVC). Once you arrive into the U.S. and become a resident, you have 60-days to apply for a New Jersey Driver's License.





---
Checklist For Moving And The Top Forgotten Tasks
45 - 60 days prior:
If you are a tenant, notify your landlord of your intent to move depending on contractual lease agreement
Notify current utilities of your intent to move and provide them with a termination date
Contact the moving company provided by OneWorld or your Human Resources Department
Sort out the items you do not plan to move, sell or donate to charity
15 – 30 days prior:
Make your travel arrangements 30 days in advance for optimum airline savings
Obtain a change of address kit from the Post Office
Organize your own personal records from doctors, dentists, lawyers, accountants, schools, and religious institutions. Keep them in a safe place and transport them yourself
If you are driving to your new location have your car serviced
Update your address book of new friends (send out new address cards?)
Settle any outstanding bills
Inspect your goods. Take pictures of anything valuable before the movers arrive and pack.
Just prior to move:
Notify credit card companies and/or your local stockbroker of your new address
Ask your landlord to complete a final walk thru and provide him/her with forwarding address and telephone number in order to return your security deposit
Get cash for trip expenses and/or tips to movers.
Mail back your Fast Pass Toll System Tag (whatever called locally) and request deposit for tag. Order a new one applicable to destination?
If moving from an elevator building, make sure you reserve the elevator for moving day
Notify repeating deliveries of your intent to move, i.e. newspaper, diaper service, etc.
Make a list and complete local business transactions (for example, picking up your dry cleaning).
Close current bank account (if not needed in future) by withdrawing all of the funds or making a wire transfer in person. You will not be able to withdraw funds once you leave unless you have internet banking wire transfer capabilities or your new bank will accept a check from the old banking institution
Click here for printable checklist
---
Tasks That Should Not Be Forgotten When Moving

Medical Records
Obtaining copies of your medical records including your dentist, veterinarian and vaccine/immunization information can often be overlooked. In some cases, a notarized letter is required to receive the official documentation; you may need to contact the American Medical Records Association to determine your new state's procedure. All documents must be in English or translated to English.

School Records
School records are usually required when registering your child at a new school. Often, copies will not be sufficient, and records with a raised seal will be necessary. All documents must be in English or translated to English.

Old Phone Numbers
Pack phone books from your old town. You may think you'll remember the numbers you frequently call now but, more likely, you'll spend a small fortune on directory assistance charges to contact old friends or tie up loose ends.

Passwords
Make a list and keep your passwords encryption. Especially any password that corresponds to your ATM Banking and Credit Cards in a secret and separate location from the cards themselves.

Garage Door Opener
Many people often forget to take the electric garage door opener out of their car before leaving. Remember to leave the opener for the new tenants or owners.

Don't forget the pets!
Moving companies cannot transport animals or plants. Remember to make arrangements for their transfer well ahead of time in accordance with all local laws and health procedures.

Safe Deposit Box Items
Many people forget to retrieve important documents from their safe deposit box. Keep separately the safety deposit box key with you during travel.

Spare House Keys
The collection of spare house keys can often be forgotten. Whether it means getting them from neighbors who kept them, or retrieving them from under the rock next to the front door, don't forget to gather all sets before you depart.

Cleaning
Although your focus will be on moving, you can't forget about preparing the old residence for your exit as each landlord will require their unit to be at least "broom clean" before they consider returning a full security deposit. Remember to leave out cleaning supplies for the final "once-over" before closing the door for good, or make arrangements in advance for a service to clean it for you

Auto Insurance
While not necessary, providing a new insurance company with an out of state or out of country proof of insurance is always a positive. If your current insurance provider is not willing to write up a separate letter as to your driving record, simply use a past insurance certificate.


1575 Pine Ridge Rd, Suite 16, Naples, FL 34109 - Ph: 877-391-7770
FOLLOW US ON
Recommended by: