Domestic Relocation Programs

DESTINATION SERVICES DEPARTURE SERVICES
239-330-3802 or info@owrelocation.com


---

Buyers and Renters: Comprehensive Area Orientation/Introduction Tours

Our WOW™ tours are designed to thoroughly introduce the candidate or employee and his or her family to the destination area before, during or after acceptance of a move and to get them excited about a new environment. And, as important, our program helps companies determine if a transferee is likely to be comfortable living and working in a new area - a key consideration in the recruitment and retention processes.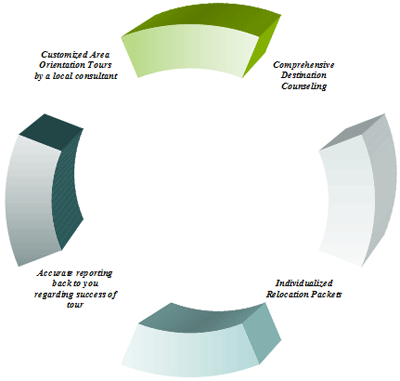 ---

BUYERS AND RENTERS: FULLY ESCORTED HOME SEARCH TOURS

Finding the right home in the right neighborhood can be the most important factor in a successful Relocation. OneWorld Relocation pools all of our resources to work providing specialized guidance to your employees on the communities, the lifestyle as well as the perfect home. OneWorld Relocation treats those employees in search of a rental the same as those in search of a permanent home. In addition to all of the same services available to a buyer in accordance with to your company's relocation policy, your employees will receive WOW™ rental services




---

FLEXIBLE MORTGAGE ASSISTANCE PROGRAMS

OneWorld Relocation can recommend suitable lenders if your firm does not have its own preferred mortgage vendors. All of our mortgage vendors commit to:
Prequalification in a timely manner.
Access to nationally competitive mortgage rates and terms.
Complete guidance through the home financing process.
Advance of reimbursable closing costs per company policy.
---

TEMPORARY AND INTERIM HOUSING

OneWorld Relocation Services, Inc. will assist your employee in securing an executive style safe, clean, and convenient form of housing, should short term housing be necessary.
All of the properties we recommend will be priced reasonably
Most properties need no security or lease signing.
All properties can accommodate the physically challenged.
We use only top notch properties throughout the United States.
---

EDUCATIONAL/SCHOOL ASSISTANCE

Finding the right schools is a necessity for any parent. Besides our own guidance and material, we have essential resources in finding just the right school, whether private or public.
OneWorld can report on each public school district and their test scores.
Full Educational Counselors can work closely with the family on private schools with various price point levels.
---

FURNITURE RENTAL AND PURCHASE OPTIONS




OneWorld Relocation Services has a national contract with a furniture rental company in order to pass along a volume discount to your firm.
Furniture showrooms are located around the nation for easy viewing.
Quick delivery and pick up of furniture.
Easy billing on monthly or quarterly basis.
---

LUMP SUM ADMINISTRATION
At a nominal fee, OneWorld Relocation will ensure your employees receive the authorized lump sum along with strategic cost saving recommendations including preferred rates on national van lines, self haulers, real estate commissions, rental cars and other moving options.
In addition to the lump sum distributions, your company can opt to receive a quarterly summary report, tax coding, gross-up payroll reporting and employee year end summary reports.
---

EXPENSE TRACKING, TAX & GROSS UP ASSISTANCE

OneWorld Relocation & its partner firm, will design a customized solution or clients can choose the level of assistance best suited to their needs from a menu of tiered services.
Centralized administration of relocation spending and detailed management reporting.
Objective, enforced compliance with corporate relocation policies.
Reliable auditing and tracking capabilities for regulatory compliance.
Bottom-line savings by proper gross-up calculations, penalty avoidance and minimized administrative costs.
Accurate year-end tax summary - Relocation Tax Report. This informative report provides the employee with information necessary to complete their personal tax return.
---

TRAVEL MANAGEMENT
Use our travel professionals to take advantage of national hotel, car rental, airfare discounts, or allow us to use yours to book the policy provisions related to the relocating employee.
---

AUTO LEASING AND PURCHASE OPTIONS, HOMEOWNER, RENTER, & AUTO INSURANCES
OneWorld has agreements with national car dealerships and local dealerships in most metropolitan areas to expedite car sales at the best possible price. For U.S. bound employees, we have auto and insurance programs designed for foreign nationals that do not have social security numbers or American credit.
---

BANKING, CREDIT CARD AND PRE-PAID WOW™ E- DEBIT CARDS
Through our national agreements with two prominent banks, our clients receive "premier" accounts at no charge, unsecured personal credit cards and additional banking amenities.
The WOW ™ E-Debit Card is a pre-funded card that employers may give to their employees in order to advance money and give them immediate access to money upon arrival.
Immediate access and 24/7/365 via ATM's make this card easy to use for traditional or lump sum moves.
---

POST MOVE SETTLEMENT SERVICES
(INCLUDING ONE-DAY PROGRAMS FOR SHORT TERM ASSIGNEES & INTERNATIONAL TRANSFEREES)
Accompaniment to Social Security Administration and Driver's License Bureau.
Auto Leasing and Purchase Options.
Business etiquette and formalities of 'acceptable and appropriate' in the US.
Accompaniment to local bank branches, ATM use and Identity Protection overview.
United States Post Office introduction to stamps, hours of operation and sending packages.
Shopping locales and procedures, i.e. hours of operation, self check-out, express lanes.
Restaurants and Bars, tipping, dress codes, cuisines.
Skype Phones.
Arts, Sport and Leisure Activities, Museums, Parks, Cultural Events, Television, Radio and Publications Overview, Medical and Dental Referrals, Libraries and Educational options.
Telephone Usage and Costs.
Safety and Security debriefing of local police, fire and customs in addressing force.
Local Websites for local resources.
All individual requests to satisfy the overall well being of the employee and his or her family.
"No request is out of reach"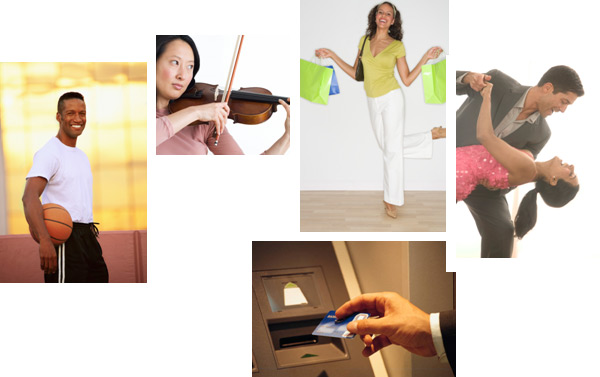 ---

HOME MARKETING & SALE PROGRAMS

The overwhelming issue of having to sell a home while coordinating the purchase of a new home can hinder even the easiest of moves. We offer tax beneficial home sale programs to sell your employee's home at the best possible price in the shortest possible time and at the lowest possible cost to your company.




---

LEASE CONCLUSION & TERMINATION SERVICES

Includes all of the essential functions to help end a tenancy and coordinate between the tenant and the landlord for a speedy security deposit return.




---

LIFESTYLE WRAP-UP SERVICES

Pertain to all lifestyle functions to help the transferee move forward at a quick pace.
Liaison with management company and/or landlord
Coordination with building on reserving elevators, notifying superintends, etc.
Leased car returns and parking spot terminations
Storage facility clean out
Mail Forwarding
Utility Termination


For detailed information about any of our services, please contact us at:
239-330-3802 or info@owrelocation.com
9010 Strada Stell Court #208, Naples, FL 34109 - Ph: 239-330-3802