Group Move Deployments

OneWorld Relocation has a proven track record of successful large group moves from 10 to 200 employees at one time.

Group Moves work best when an organization needs a large number of talent deployed and wishes to manage the function collectively rather then independently.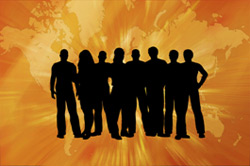 Our ultimate goal is to cut down on the amount of manpower hours by condensing functions, leveraging service volumes, and containing costs.

Group moves are an immense amount of work for all parties involved and OneWorld is here to ensure that everyone is in sync with the entire process from early planning to the final detail. When suppliers are dedicated, transferees are informed, and processes are managed efficiently, it is a recipe for success.

Besides the obvious factor of deploying talent, a group move should ultimately be used to build employee dedication and commitment and get all of the employees excited to share the same goal together at their new destination.

We have the expertise to get them all there.
9010 Strada Stell Court #208, Naples, FL 34109 - Ph: 239-330-3802